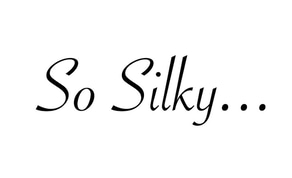 "Feels like home wherever you go"
ORIGIN - EXOTIC ISLAND OF GODS
So Silky is a luxorious 100% silk loungewear made by caring hands someplace magical - in the island of Gods - Bali.
All kimonos are handmade only and carefully sewn from unique floral print and cheerful color blend silk fabric. None of the kimonos are the same as each print is created using authentic Indonesian heritage method - batik. Hence not only your skin is veiled by the toutch of a natural and soft silkwear, but you actually feel special and extraordinarily indulged.
So Silky kimono loungewear is perfect for wearing as a cozy bathrobe right away after waking up in the morning or a sexy summer robe accompanied by your favorite bikini at the pool or the beach.
Or... just use your immense imagination and share your selfie. We are always happy to inspire "So Silky" friends and followers.

Silk is an extraordinarily delicate fabric, which expects an utmost gentle care from you. Weather you are in a rush or lazy, mind the instructions, which will ensure you enjoy wearing your kimono as long as forever.
Cold water and separated colors are essential. Trusting your brand new washing machine with the "silk wash" or "delicates" function is not a very bad idea. Nevertheless, always be sure using a mild silk-friendly detergent. Forget the wringing, trust the gentle laying flat on the dry towel and then you will need only a gentle iron at the lowest heat possible.